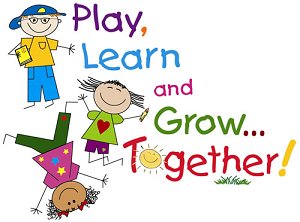 Welcome, and thanks for stopping by the K.B. Sutton School Counseling Program Webpage! My name is Melissa Smith, and I am thrilled to be your child's school counselor. Many people aren't quite sure what an elementary school counselor does (I can assure you, we do a little bit of everything!), so please take a look around to see what services I provide to our students throughout the year. I look forward to getting to know our students and their families even better during this school year, and want to take this opportunity for you to get to know me just a bit better. If I can be of any support to your family throughout the school year, please don't hesitate to call, email, or set up an appointment to meet with me one-on-one.
Sincerely,
Melissa Smith
478-994-9906, ext 1404
melissa.smith@mcschools.org
K. B. Sutton Elementary School's
Mentoring Program Needs You!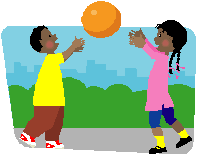 Why Should a Person Become a Mentor?
Your influence can help build a student's self-worth and demonstrate that someone cares. These students may have a better chance of being successful and productive in their school, in their home, and in the community as a result of your support. Benefits for the students include higher grades, fewer absences, career exploration, and experiencing the care, support, and encouragement of a role model. For the mentor there is a challenge and satisfaction derived from helping students overcome their challenges.
Who Can Be a Mentor?
Responsible, caring adults who are willing to share their time on a consistent basis.
What Does A Mentor Do?
A mentor commits to meet with their student once a week, for at least 30 minutes, for the entire school year. A mentor will become a friend, tutor, and role model to the student. A mentor may find themselves sharing: breakfast, lunch, tutoring, homework, reading, computer activities, art activities, career awareness/exploration or other interests with their student.
Where Do I Mentor?
Elementary mentoring is done on the school campus in public viewing areas during regular school hours. The media center and parent voluntee room are typically the best areas for mentoring.
When Can I Mentor?
Generally, the best time for mentoring at the elementary level is during lunch. Other schedules can be arranged by working with the student's teacher to determine the best time of day for mentoring. The mentor should try to visit the student on the same day and time from week to week.
What Do I Do to Get Started?
Contact Melissa Smith, School Counselor, at 994-9906, ext. 1404.
The school counselor will assist the mentor in completing an application packet.
The application packet will be given to Big Brothers Big Sisters for processing.
A background check and interview will be completed; conducting background security checks takes time and is important to the safety of our children. We appreciate your cooperation with this process.
Upon approval, mentors will participate in an orientation session with the school counselor and meet their new mentee.